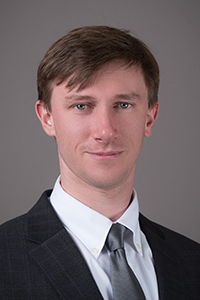 Admitted:   New Jersey, Pennsylvania
Law School:  Rutgers University School of Law – Camden, New Jersey, J.D.
Languages:  Japanese, Conversational Korean and German
My Immigration Story:
When asked "Why immigration law?" I think back to my days as a student studying and working in Japan. As anyone who has studied, much less worked, in a foreign country will tell you, there can be severe learning curves, both in terms of language and culture, to functioning in a new environment. That experience can be made easier or harder depending on the support you have. My time in Japan was incredible and I owe a lot to the people around me. Even with all that support, I met several challenges that at times made me reconsider my choice to continue staying there. Finally, when I returned to the US I decided that I wanted to help people come to this country, as well as those individuals already here, live and work. I thought the best way to do that was through the legal system. It was my goal when I first stepped foot in a law school classroom and continues to be my goal after becoming an attorney, to zealously represent those who want to share in this country.