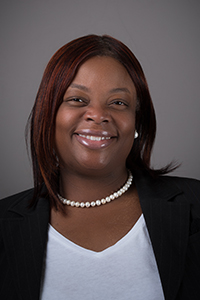 Admitted:  New York, 2004 (Not Admitted in Connecticut)
U.S. District Court, Eastern District of New York
U.S. District Court, Southern District of New York
U.S. District Court, District of Connecticut
Appointed: AILA's National Department of Labor Liaison Committee 2021;
AILA'S National Diversity, Equity, and Inclusion Committee 2021
Law School:  Temple University, Beasley School of Law, J.D.
Affiliations:  Phi Delta Kappa. Member, Student Bar Association; Secretary, Board of Governors. Member, Political and Civil Rights Law Review, Temple University
Languages:  Conversational Spanish
I am a senior-level immigration attorney with over 14 years of extensive business immigration experience.
Specialties: Business Immigration: DOL/USCIS Audits; Multinational Executives/Managers and complex EB-1 Cases; PERM and EB 2/3 Cases. Family based immigration: Naturalization, Adjustment of Status, Waivers
My Immigration Story:
My parents are from Panama and my grandparents and their parents are from the Caribbean and Europe.  My grandfather came to the U.S. in the 1960's to make a way for his family.  My grandmother refused to come here without all of her children so they were separated for a year and a half.  When the boat got to Brooklyn, NY in August 1960 with my mom and her three siblings, they cried because the stories they heard about America were nothing compared to what they saw and experienced.
As I got older, the visits from family decreased and I wondered why I wasn't able to meet my cousins.  Everyone just told me immigration made it harder.  I asked questions and did research and began to understand more about how the process worked and decided that I needed to work the process from the inside out and go to law school.  I've been involved with immigration in some form or another since then.  I try to remember my family's experiences and my own immigration experiences when I deal with my clients.  I care and I empathize!