ABOUT US
Kidambi & Associates, P.C. is a full service immigration law firm based in Connecticut and serving clients from all over the world.  Our Mission is to provide individual service and careful attention to client needs.  Our talented and experienced attorneys will guide you gently through a maze of immigration laws and regulations.  We can proudly say we are in the business of Serving Immigrants, Serving America®
SERVICES
Business Immigration; Compliance; DOL/USCIS Audits; Extraordinary Ability, Outstanding Researchers/Professors; L-1A/B Multinational Executives/Managers and complex EB-1 Cases; PERM and EB-2/3; Family, Foreign Medical Graduates; H-1B Professionals; J-1 Waivers; O-1 Outstanding Ability; P-1 Tennis Professionals; Classical Singers/Performers in P-3; Naturalization; Students and Exchange Visitors.
IMMIGRATION QUESTIONS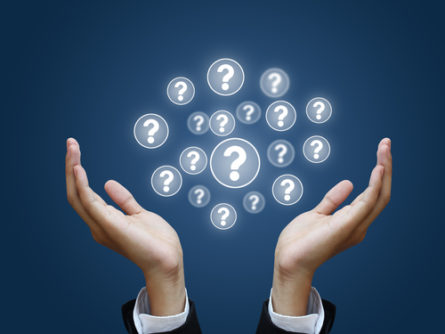 Submit your immigration questions and and receive an answer from an Attorney within 48 hours for free. [Read Disclaimer]
 CONSULT US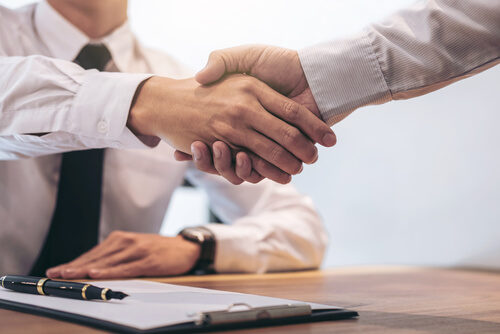 You can schedule a Consultation with our Attorneys by calling us or e-mailing us
What Our Clients Say
I thank Kidambi and Associates for helping my company in getting a non-immigrant temporary work visa. They provided excellent advice and prompt responses to all my questions and concerns. To my surprise the Visa was granted in less than the usual time it would have taken.
Dear Vaman and staff members, I finally became a U.S. citizen!
I'm writing to share my excitement as well as to express my gratitude. Thank you for your outstanding and professional services. With your advice and help, my journey of immigration has been an easy and smooth one. I really appreciate your efficiency, professionalism, and friendliness during the entire process. Please let me know if I can leave a review somewhere because I would highly recommend your services. Thank you again!
I want to express gratitude from the bottom of my heart to you, as I have received my green card yesterday! Appreciate your help & patience in handling the case, responding to RFE's right from my I-140 to EAD to I-485 and my phone calls.  It's been a wonderful journey with Kidambi & Associates for 10 years.

 
Hi Vaman,  It is a wonderful and fantastic news! I really appreciate your diligence and your team efforts in making this happen!  I always believe you are a perfectionist, I have never failed in your hands till date and will continue to see the best results. I have not worked with any attorney whatsoever since we met in 2001 and that makes us good friends and I have blind trust in you on everything you do!  Your guidance, advice and support is very much appreciated and thank you so much for everything.

 
It was pleasant surprise for me to read that the case got approved. It wasn't easy to believe that finally it happened for which you had been working so hard since past couple months. All the credit for this entire success goes to you, for making me & my employer understand this law language in plain English & giving us positive & supporting feedbacks in the time of its severe need, plus guiding us how to proceed for each step. You have done such an awesome job, that it's still unbelievable for me to realise that such a difficult & unpredictable phase is finally over.

 
Thanks to you and your office staff. We will start S..'s Green Card processing in the next couple of weeks.
KIDAMBI & ASSOCIATES, P.C. are the best immigration lawyers in the country.

 
Thank you. Thank you. Thank you. I just got the message from USCIS that my I485 case is approved. This was a long journey for me to this great moment. Not a single real RFE in my case. Totally amazing stuff. Kidambi is the best. Iam so lucky to have such a great law firm handle my case professionally.

 
I would like to thank you for all your hard and dedicated work throughout the years. I always felt that we are in good hands when dealing with the immigration matter. And you and your firm are the best immigrant attorneys I have worked with and I am recommending you to all I know need such services. Thank you once again, all the best to you and your firm!

 
I got I-485 approval decision emails for S– and S– . Our case was approved in just 86 days.  In all I used your office for my H1 extension, S–'s Perm and 140 and finally for my 485,. In all the cases , it was smooth without any annoying RFE's. Indeed a very thorough work ! Thanks for your Help . Your office is such a pleasure to work with !!  I have already taken up the job of recommending you to anyone who needs Immigration related legal service 🙂  Immigration process is complicated and is usually full of surprises (mostly unpleasant!) . I believe you have found order in seemingly chaotic functioning of immigration process. Your lawfirm is SOLID on paperwork , Friendly, Fast and Responsive.

 
We have received our permanent resident cards.Thank you very much! We never expected to get the green card this fast. You were always there to answer our questions, and we were surprised by the speed and accuracy you have shown in preparing and filing our application. We were lucky to get you as our attorney, I got my H1, wife's H1 and the complete green card processing done with you without any issues.

 
Have you signed up for Kidambi iMail TM  to receive e-mail updates on the latest happenings?
SUBSCRIBE TO KIDAMBI IMAIL™